What do you want to see in the next version of RPG Ambience?
Published on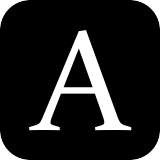 I'm working on a new version of RPG Ambience, and I want your feedback to make it as good as possible!
This blog post is a call for feedback from those of you who use RPG Ambience and want to see it improve in the future, as well as those of you who do not use RPG Ambience but would consider doing so if it had additional functionality. What features and changes do you want to see? Please provide your thoughts in any of the following ways:
My own use of ambience has changed a lot over the past few years, and has now outgrown the current version of RPG Ambience. At the same time, I have received feedback and questions from users about good use cases that are currently difficult or impossible to put into practice within RPG Ambience. For those reasons, one of the upcoming features is a redesign of the scene and layer concepts, intended to make adventure design and playback in RPG Ambience both simpler and more flexible than it currently is. This will involve a few changes to the user interface, but the key concepts will stay mostly the same.
In addition to these incremental changes, I have been working on designs for entirely new features, including network ambience (mentioned in a previous blog post) and sequences (or scripts, though not in the sense of programming).
I might not be able to implement every feature request, in part because of time and resource constraints and in part because they might conflict with the design goals of RPG Ambience, but I will consider all of them and gladly discuss them with you.
I have not set a release date for this new version and will not set one, even an estimate, until I'm sure that I can follow through with it. Although my available time is limited by a full-time job, I regularly use RPG Ambience for my own games and have every interest in improving it when I can. Spending time getting the design right will make the ultimate implementation work much easier, and gathering feedback from you is part of this process.
I look forward to hearing your comments!
If you have comments on this post, send them in and they might be featured on the blog.