Off-topic:
Zap: a free game about telling stories through news
Published on
Taking a break from working on the next version of RPG Ambience, I decided to turn one of my oldest gaming ideas into a complete experience. I now present the result: Zap. Enjoy!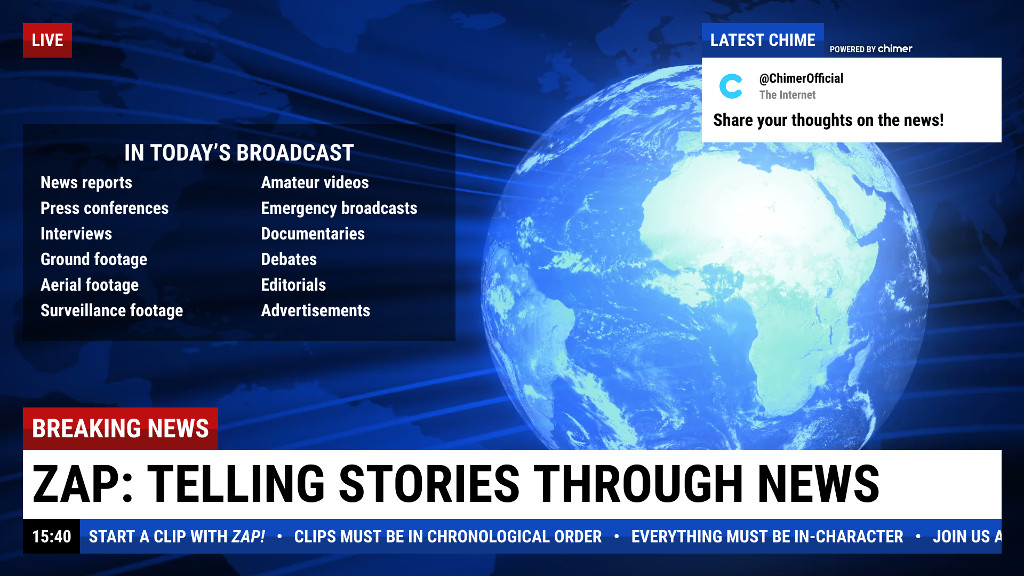 With this done and my current professional projects nearing completion as well, I plan to return to more active development on RPG Ambience soon. To receive the latest updates, follow this blog as well as the Tabletop Software Google+ community.
If you have comments on this post, send them in and they might be featured on the blog.