Music recommendation:
Jade Empire (oriental)
Published on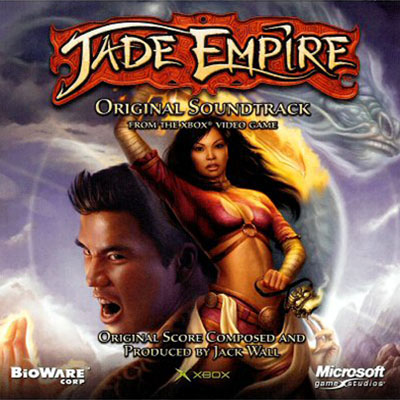 While the soundtrack of Jade Empire is sadly one of few readily available soundtracks from games with an oriental setting, it's useful enough that it might just be the only one you need. The calmer tracks draw heavily from Chinese aesthetics while the most dramatic tracks are closer to traditional orchestral arrangements. There are 31 tracks in total, and many of them are uniform enough to be useful without any editing.
Suggested scenes
Theme
The Way of the Open Palm
Jade Empire Main Theme
Calm
Hills and Fields / Dance of the Babbling Brook / Fallow Ground
Dawn Star Theme
Silk Fox Theme
Sky Theme
Sanctuary
Mystery
Buried Secrets / Whispers
Mischief in the Marsh
House of Spirits / The Dark Land
3 Winds
Last Rites / Internment
Action
Fist / Test Your Mettle
Fury, Hammer and Tongs
Into the Fray
Epic action
Empire at War
Fires of Chaos
Soaring / Stormclouds
Torment / The Way of the Closed Fist
Party
The Tea House
A Night Out
Ballad of the Drunken Revelers
Wine and Women
If you have comments on this post, send them in and they might be featured on the blog.