Music recommendation:
Tabletop Audio
Published on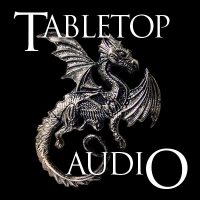 Tabletop Audio is a large and growing collection of free ambience audio for roleplaying games. While some of it contains music, the focus is squarely on environmental sounds. Each track is ten minutes long, which is usually enough to hide obvious looping. The sounds themselves are of high quality.
While the Tabletop Audio website provides an audio player that can be used directly in the browser, it also offers the audio files for download, making them easy to use in other applications as well.
Tabletop Audio is offered as a cost-free and ad-free service. The creator accepts voluntary donations on Patreon.
Suggested scenes
Each track in Tabletop Audio is a complete scene in itself, although those without music can be successfully complemented with music of your own.
If you have comments on this post, send them in and they might be featured on the blog.